3D motion tracking system
I3B improved its facilities in 2018 by the provision of a high-definition, low-latency full-length 3D motion tracking system for four simultaneous users using IR technology and multichannel laser projection visualization.
In 2019, these facilities were extended with the supply and commissioning of a multisensory stimulation system and human behavior analysis and high performance clusters for deep learning and machine learning algorithms for the system.
All these equipment has been funded by the European Union within the Program ERDF operation of the Valencian Community 2014-2020 with the grant number IDIFEDER/2018/029. These grants were published in the DOGV number 8263 in 2018, Mar, 28th.
High performance IR-based camera for MOCAP.
Measurements width x height x depth: 6.86 cm x 86 cm x 5.3 cm
Weight: 320 grams
It has 2 tripod connections
2-digit led digital numeric indicator
Color status indicator on the IR ring
LED ring with 62 LED units in range at 850nm IR and brightness level
Integration of a selection assistant
Lens of bandwidth and 5.5 mm F#1.8 with Field of Vision in horizontal not less than 56º and in vertical not less than 46º.
Integration of a 800nm ​​(IR) / 700nm (Visible) Filter Switcher
Image sensor with a resolution of 1280 pixels × 1024 pixels and a pixel size of 4.8 µm × 4.8 µm.
Adjustable Capture Rate between 30FPS and 240
Maximum camera capture speed of
4.2ms latency
Shutter speed of 3.9ms with 240FPS
Types of processing: Object, Segment, Raw Grayscale and MJPEG Grayscale.
Data Transmission by GigE / PoE (1000BASE-T)
Ethernet synchronization
OPTITRACK accessories
ACC0033 – NATURALPOINT, Prime 13 Focus Tool
CS-200 – ATURALPOINT, CS-200 Calibration Square
CW-500 – ATURALPOINT, CW-500 Calibration Kit
HDWKEY – ATURALPOINT, Hardware Key
MCP1035 – ATURALPOINT, Suit / Suit- size Medium
MCP1030 – ATURALPOINT, Suit / Suit- size Large
MCP1185 – ATURALPOINT, Mocap Foot Wrap Medium
MCP1190 – ATURALPOINT, Mocap Foot Wrap Large
MCP1231 – ATURALPOINT, 35 x 14mm soft markers, 6 x 7/16 hard
markers, 2 x hand rigid bodies.
MCP1225.MCP1100 
ATURALPOINT, Hand kit (Small / Med), 10 finger markers-4
markers for wrists and forearms-2 mocap gloves
MCP1225.MCP1170 – ATURALPOINT, Hand kit (Large), 10 finger markers-4 markers for wrists and forearms-2 mocap gloves
Optitrack Motive Body
Software License for MOCAP Optitrack Motive Body, with 2 years of support and updates within the same release from the beginning of the license activation.
Wiring system
Use of Cat 6 UTP ethernet network cable with its corresponding UTP connection connectors.
Communication between the Computer and Prime13 Cameras through a ProSafe GS728TPP switch with 24-port Gigabit PoE / PoE +, certified for use with Prime13.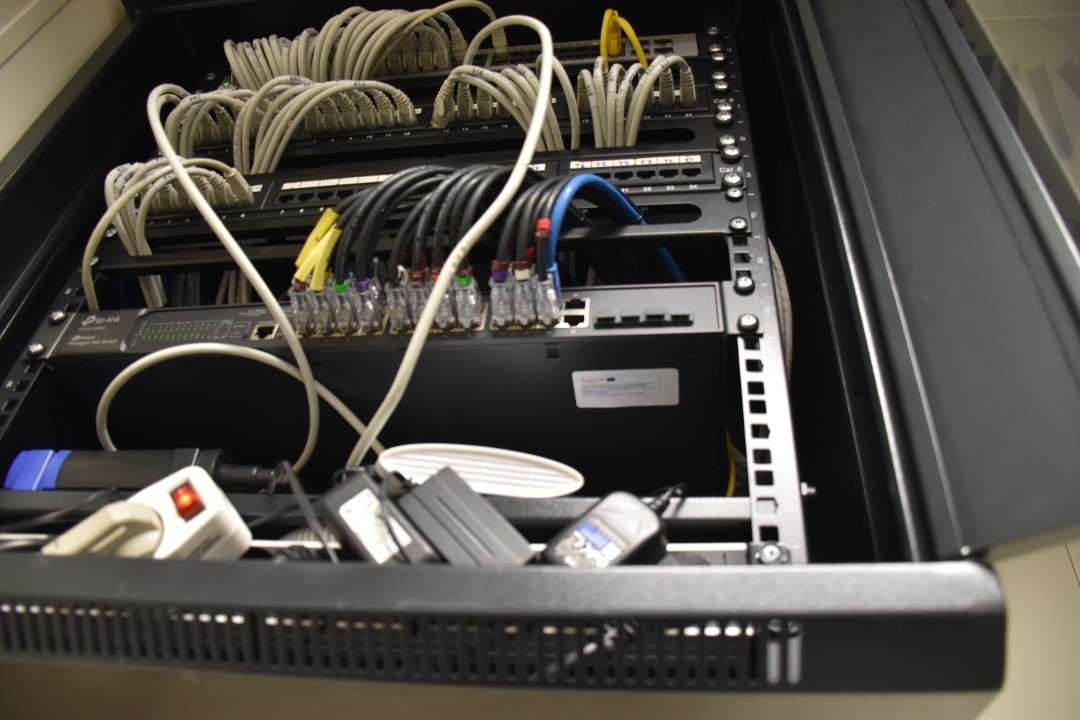 Clamping system based on truss format and wiring
10cm x 10cm black square truss metal structure.
External measures width x depth x height of: 6.60 meters x 6.60 meters x 2.6 meters.
Measures Main tube 20 x 2mm.
Alloy: EN-AW 6082 T6.
Mounting brackets of the cameras by means of tweezers and adjustable black markers for integration into the system itself.
Display System
ZH400UST
OPTOMA, Projector based on LASER technology:
Light source life 20,000h Normal Brightness Mode.
Native Resolution: 1920 × 1080
Brightness: 4000 ansi lumens
Phosphor Laser Technology
DLP Display Technology
Laser life up to 20,000 hours
Lens Ratio: 0.25: 1
Dual HDMI input
Kesington Security Support
Weight 5.6kg
It has IP5x Certification.
Supp.01 Ceiling projector support bracket
GB-200
OPTOMA, Advanced processor to perform Blending, Warping and Stacking easily. Dual Channel and Auto-Blending.
Corrections of black and color levels. Geometric Correction, 2 x HDMI-
In, 2 x HDMI-Out, 2 x DVI In, 2 x RJ-45, 2 x RS232 Control, 2 x IP Setting
Pnt-01MY18
Front projection screen, 12cm VISTO black aluminum perimeter frame with rear fabric tensioning system. Total measure 6.40 × 2.32m, projection measure 6.16 × 2.08m .. SATINA White Mate19045 Type D front projection fabric, opaque with black back, gain 1: 1.1 Class 1 fire retardant,
0.25mm thickness.
Azken.01MY18
Workstation X-Series 8 Core X 1 x ATX Chassis Aluminum Silver
1 x Intel® Core ™ i7 8th Series Socket H4 1151 1 x F.A. 1000W 80+ Platinum
1 x Intel® Core ™ i7-8086K 4.0GHz 12MB 6C 95W 1 x Heatsink 2x92x25mm Ultra Silent
2 x 8GB DDR4 2666MHz Non-ECC (16Gb in total)
1 x Samsung 970 PRO 512GB M.2 NVMe 2280 PCIe 3.0 x4 SSD
1 x Kit Keyboard + Mouse Wireless Cherry Silver / White. 2 x NVIDIA GeForce ™ GTX 1070 8GB GDDR5 PCI-E 3.0
1 x Full HD / SSD connectivity KIT
2 x IIYAMA ProLite XUB2495WSU-B1 24 ″ IPS FHD
S.O License Microsoft Windows 10 Professional 64-bit OEM SP
Table 01
Video and data cabling between projectors, processor and PC.