Analysising human being behaviour in front of marketing actions like audiovisual campaigns and in front of retail experience both in physical and online store.
Evaluating the effect of audiovisual content with the latest technologies.
An advertising campaign is the first contact between our consumer and its customer. The possibility of capturing frame to frame the attention level, emotional engagement and memory retention allow us to understand the users' emotional reactions produced by the ad, and which factors may be decisive in order to maximize the impact produced in different kind of population.
Being able to analyze the impact on the spectator of any kind of audiovisual content, like the effectiveness of advertising and promotional strategies, allows to make an effective and profitable media investment, by determining the elements and content that will more likely capture the spectators attention.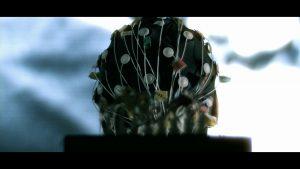 Cognitive – emotional audiovisual impact
Can we really quantify accurately the levels of attention, emotional engagement and memory retention of a visual content? Can we give the same content to all profiles of people expecting the same effect? Could we try to understand why what works on a target does not work in another ? Can we generate new metrics about it?
Media multitasking
The way we consume digital content has changed. Should not we quantify the impact of the format and context ?
Web morphing
Are efficient web designs? Engage emotionally? Do equally to each user profile? Should not be modified based on the cognitive style of each person?